[Working Title] Collective: Floral Inspired Collab Shoot
[Working Title] is a collective of female and non-binary identified photographers and filmmakers in Toronto. It's a supportive space where people of different skill levels can ask questions, share their work, and inspire each other. We meet once a month to talk about work and life and on top of that we're aiming to do a bunch of collaborations throughout the year.
If this sounds like a place for you and you're in the GTA/Toronto area please join!
This was the first collab shoot I've ever done so it was a really great learning experience about organizing and participating in something like this.
Before sharing more, please follow and show some love to the photographers who took part in this shoot:
Yule Scheidt - yulischeidt.com | @yulischeidt
Spring Morris - springmorris.com | @springmorris
Cass Rudolph - cassrudolph.com | @cassrudolph
Also a big thank you to Bloom School for hosting us and providing some blooms to use for this shoot. Their space is wonderful to shoot in and provides lots of wonderful light. As well as our models Jenn and Janu for letting us experiment.
GOALS
1. Learn tips and tricks from watching other photographers work.
2. Hire women who aren't typically represented through mainstream modelling.
3. Leave the shoot with some new portfolio options.
SHOOT PREMISE
- On a rotating basis each photographer has a chance to art direct a look.
- Once that photographer is done shooting their look the other two shoot the same one, but are able to direct the models.
- All models needed to be included throughout the shoot. Couple shots and solo shots.
- Flowers must be used in some capacity.
THE RESULTS
Set Up One: Jenn & Janu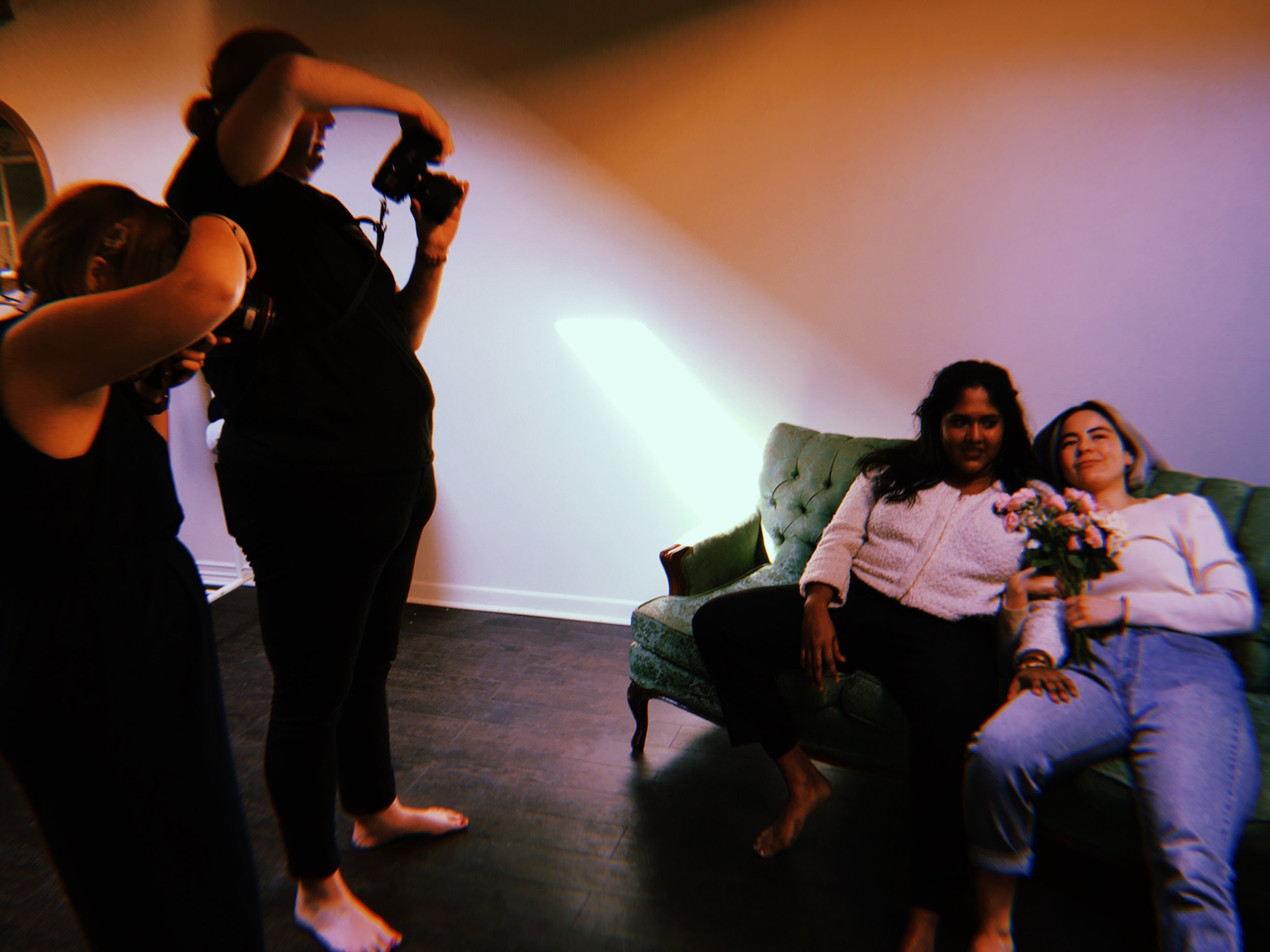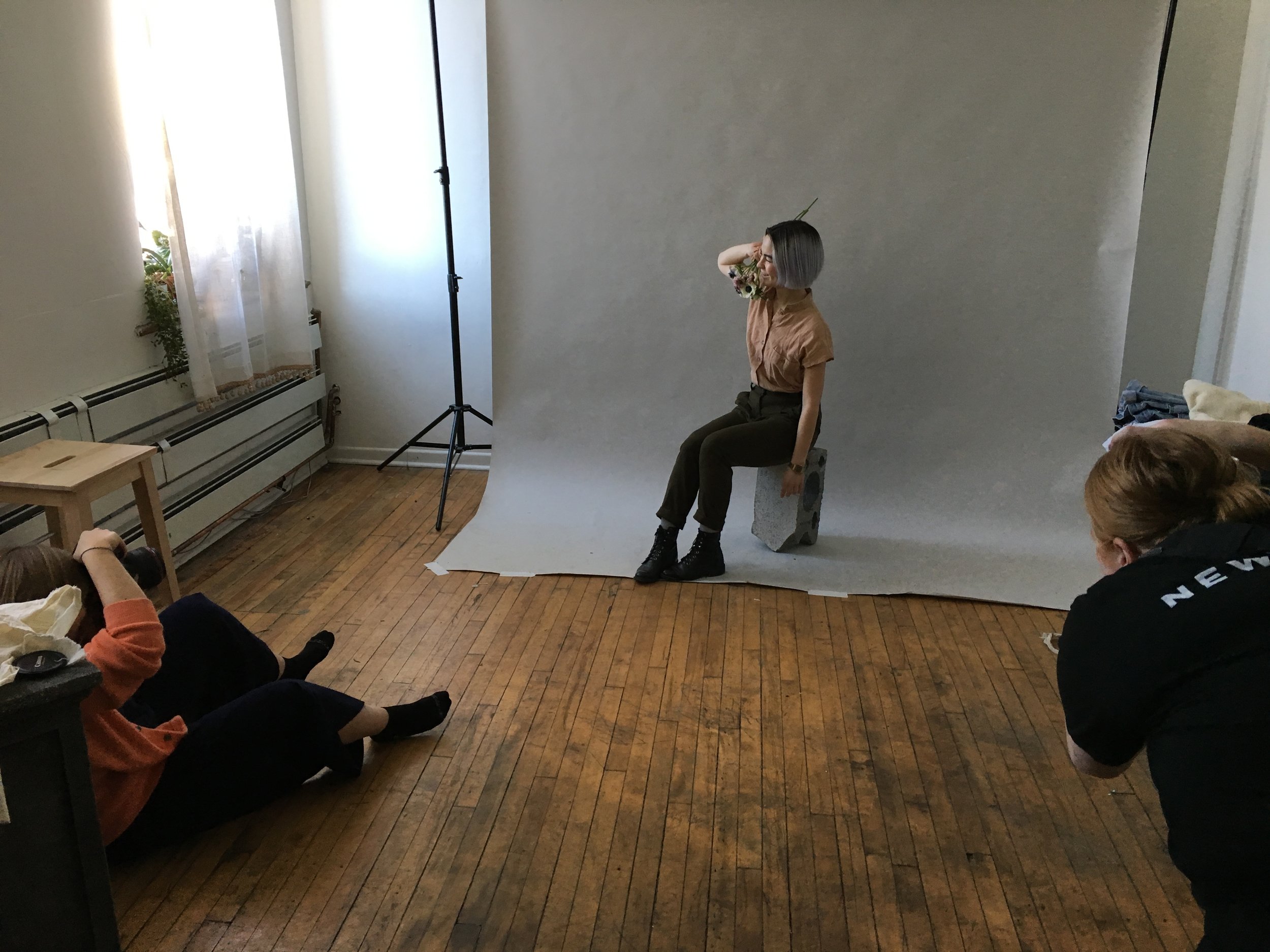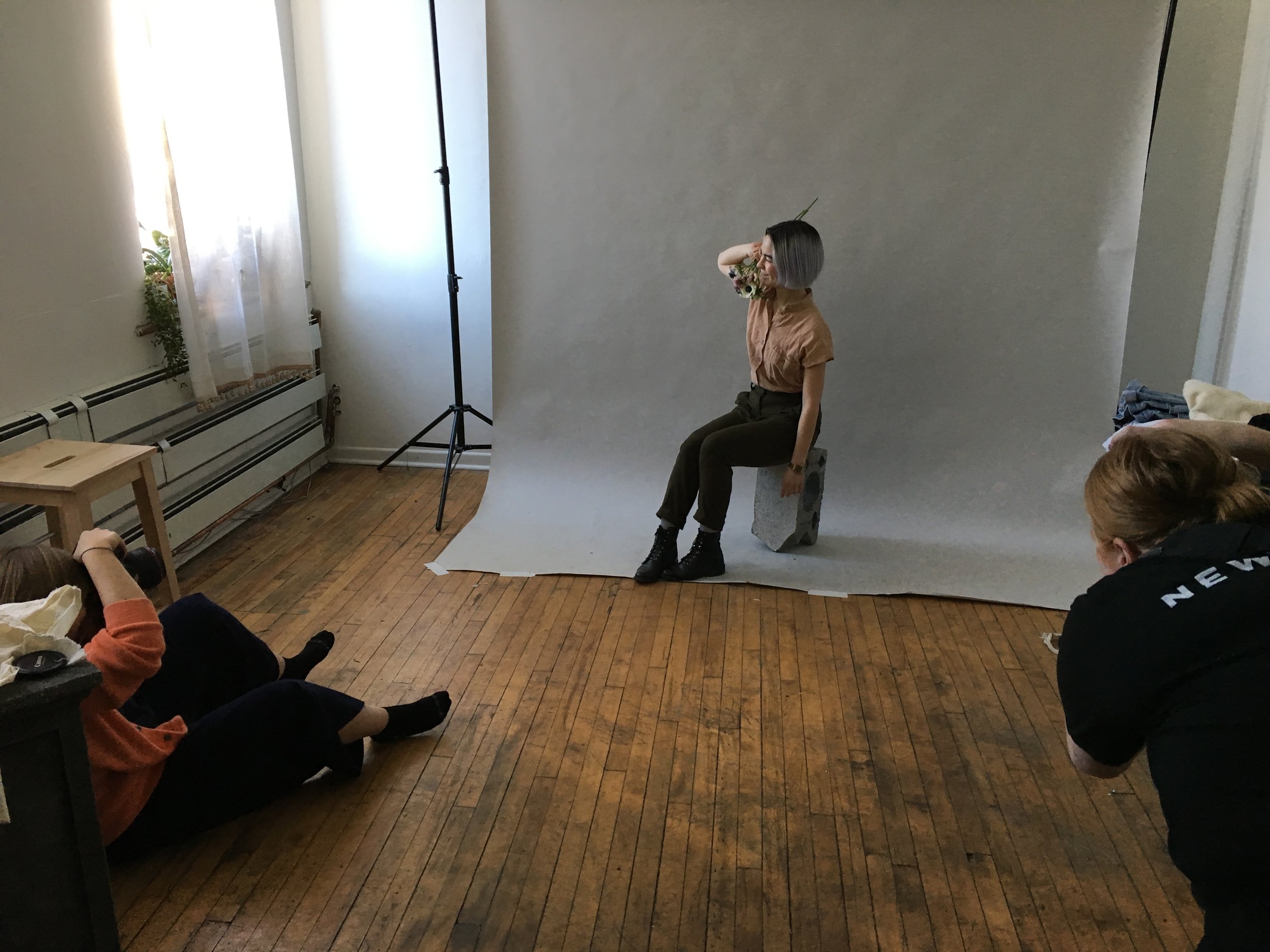 Photo credit: Cass Rudolph
I'll be following this blog up with another about personal lessons learned during this whole process because there were a few!